On a good foundation: Maria Ward girls' house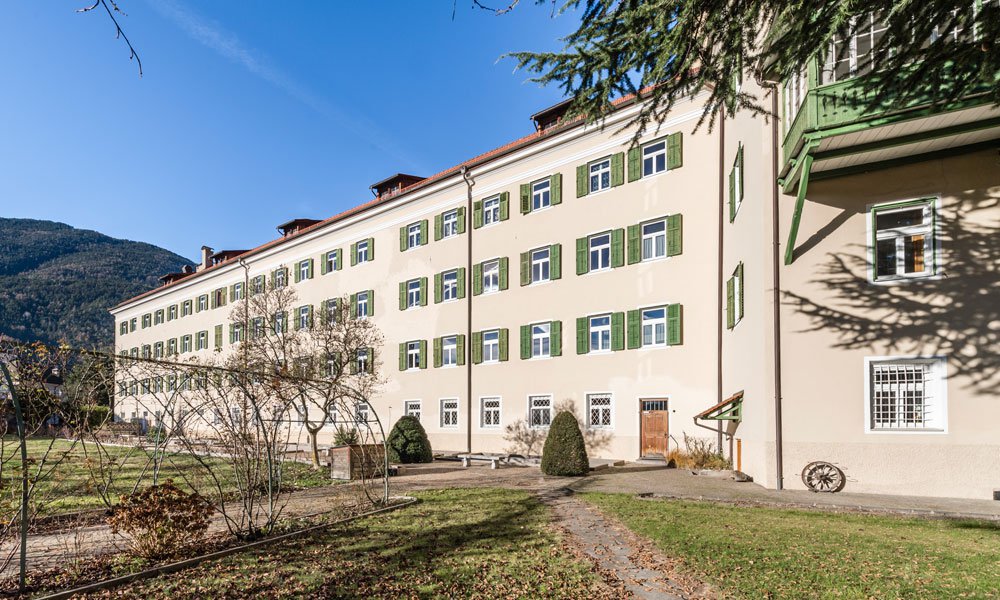 The traditional Maria Ward girls' house is a long-stretched building whose generous proportions offer space for 109 beds. High school girls can live here in single, double and triple rooms. In addition to breakfast, the two dining rooms of the house also offer lunch and dinner.
The residents of Maria Ward are open to many leisure activities. The offer ranges from the theater and cinema, to common music, to various sports activities. Over the year there are several participated celebrations.
In 2011, the Kolpinghaus sponsoring association took over the leadership of the girls' home. Until then, the English Ladies (later Congregatio Jesu) have been working for 250 years. They were always committed to fulfilling the educational mission of their founder, Maria Ward.