A place of togetherness: Marianum home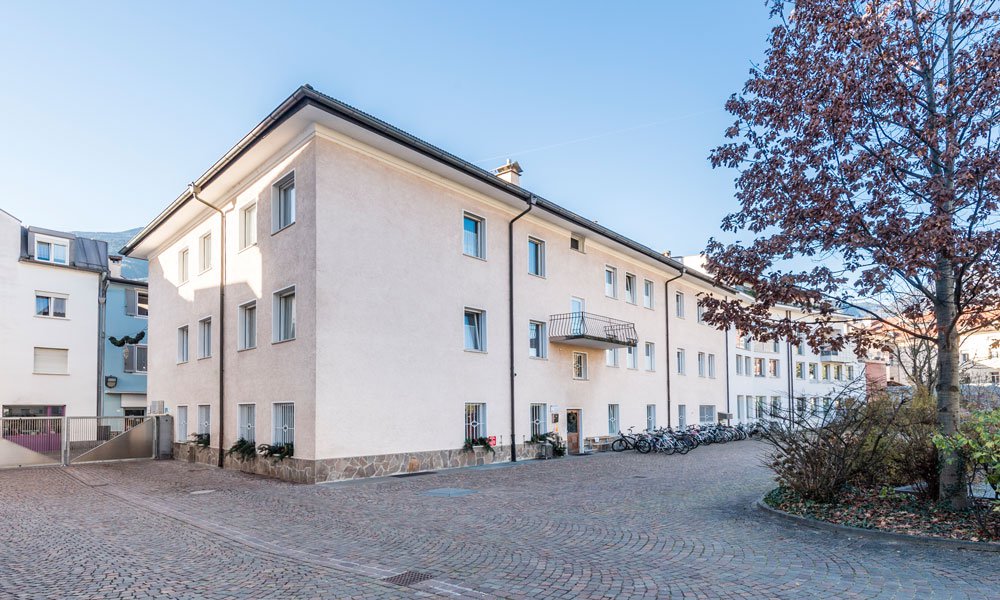 The Marianum is distinguished by its family atmosphere and a particularly caring home management. The high school and vocational school students of the "Christian Josef Tschuggmall" vocational state school have currently 69 beds in single, double or triple rooms at their disposal. The rooms of the boys are on the 1st, those of the girls on the 2nd and 3rd floor. In the house there is a breakfast room – while lunch and dinner are served in the dining rooms of the adjoining Maria Ward girls' home.
The home offers a wide range of cultural, sporting and creative activities – including tournaments and competitions. Several times a year there are also celebrations that promote the community feeling and are regarded as highlights during the stay.
The founding of the original Marianum girls' home in 1955 goes back to the wish of the diocesan bishop Josef Gargitter from the Institute of the English Ladies (later Congregatio Jesu). In 2004, the management of the house was transferred from the Maria-Ward-sisters to the Kolpinghaus Brixen sponsoring association.