A room in the Kolping student residence: your accommodation at the University of Brixen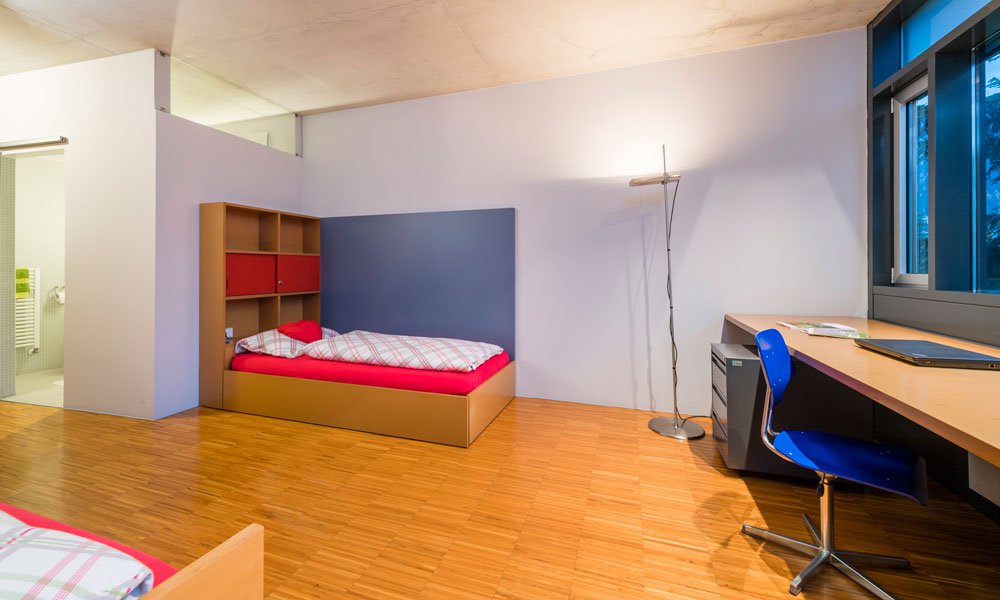 In Brixen, the Free University of Bozen (FUB) has its second seat. The University of Padua is also represented by a branch in the small baroque town. Likewise, the University of Philosophy and Theology of Brixen enjoys a transnational reputation. From experience, wherever studying, affordable housing for university students is scarce. Especially in the placid Brixen. The Verein Kolpinghaus Brixen association has therefore set itself the goal to make students the time at the University of Brixen as light as possible with a total of 69 accommodations in the student residence.
Are you already registered in Brixen or do you plan to do it? And now look for an adequate dwelling? Then you have the possibility to live in one of our two student residences Kolpinghaus or St. Michael. Each student center supports students of the University of Brixen with numerous individual rooms, common rooms, cooking facilities and places for laundry. Last but not least, our in-house Kolping Mensa also contributes to the pleasant living conditions in our dormitories.
The Office for Promotion of Higher Education decides on admission to one of the two houses. The awarding criteria and room rates are set by the regional government in Bozen. For all further formalities, you will find a contact person in our office on the first floor of the Kolpinghaus student hostel.