The Kolping Mensa in Brixen: a centrally located noon meal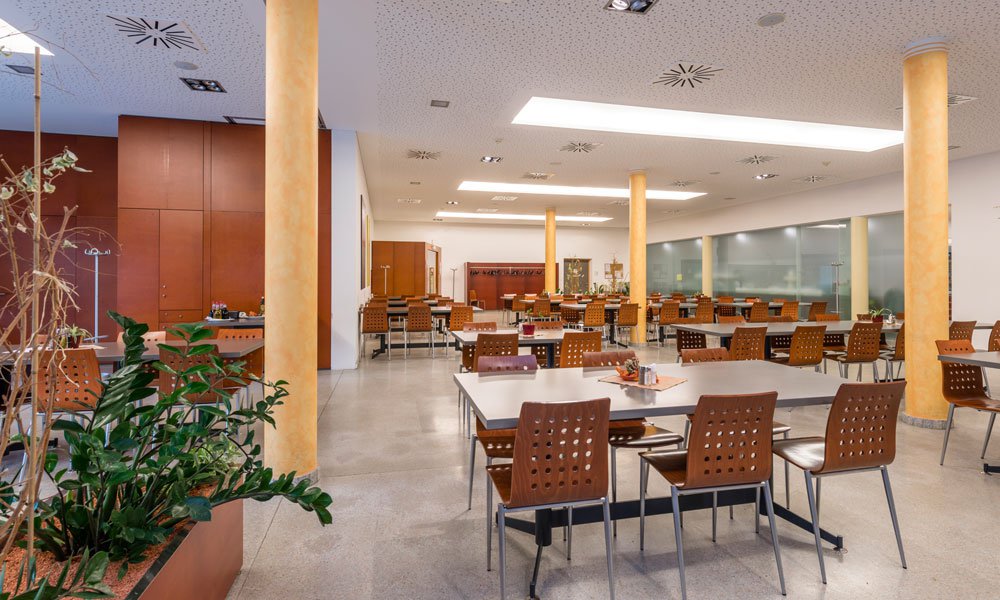 On the ground floor of the Kolpinghaus student hostel is a large dining room with 200 seats. This modern designed canteen in Brixen has a pleasant atmosphere and is open from 11 am to 2 pm on working days. The daily menu can be found on facebook or received by e-mail. Not only for those who stay at the Kolpinghaus, the canteen in the same building is a welcome opportunity to dine well and inexpensively on site. This noon meal is popular also among the Brixner workers and employees. Many guests come therefore on the basis of works contracts offered by the Kolpinghaus.
As a meeting room, the canteen in Brixen is open to all guests – not just for students. In the connected café and bar, you can find a wonderful place to relax and chat. The friendly, open-minded atmosphere of the Kolpinghaus is also felt in this area.
The Kolping Mensa in Brixen can also be booked for celebrations outside of the university's daily life. The large, beautifully designed hall, the good parking facilities and the experienced canteen team make the private festival an unforgettable event.