Spacious conditions:
St. Michael student residence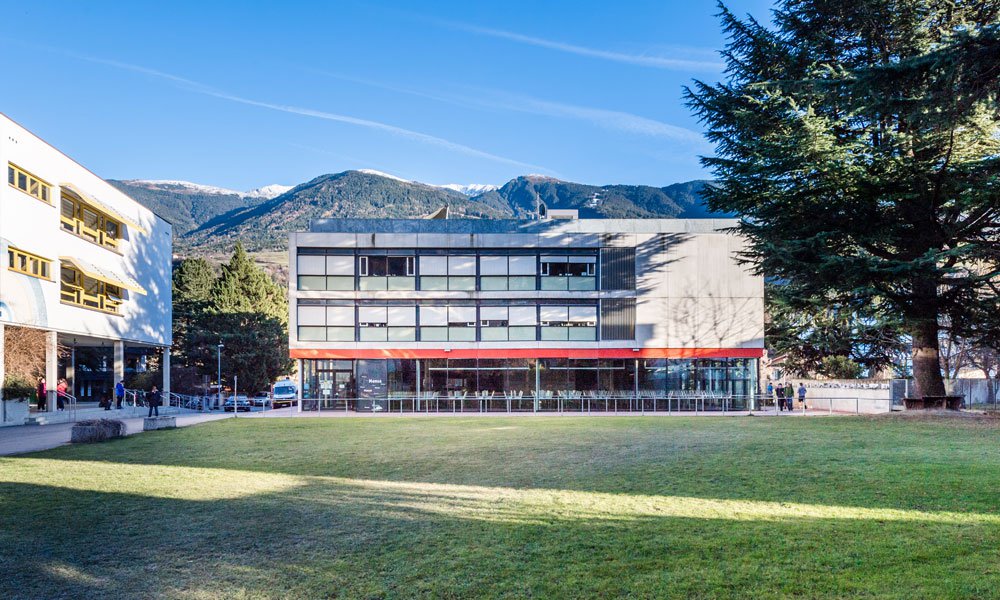 The St. Michael student hostel has been run by Kolpinghaus Brixen since 2004. It is located in the southern school zone. The train station is only a 5-minute walk, and the university and the center of Brixen are about 12 minutes away.
Of the total 32 rooms, the 20 very spacious single rooms are reserved for university students. The allocation of these places is regulated by the Office for Higher Education Promotion, to which the corresponding applications are also to be submitted. Responsible person is Carla Bergamo.
Ms Carla Bergamo
Ph. +39 0471 412 948
E-mail: Carla.Bergamo@provinz.bz.it
The criteria for the assignment and the prices for the accommodation are set by the regional government in Bozen. The formalities for moving in and out are cleared up in the administrative office at the headquarters of Kolpinghaus Brixen, in Fallmerayerstraße 4 A.
There are 11 double rooms and 1 Educater Room available for 22 vocational school students in the adjacent state vocational school. They are allotted by the "Emma Hellenstainer" vocational state school. All rooms are nicely furnished and equipped with private bathroom / WC. The rooms are accessed via an entrance hall, which has a large wardrobe and a mini fridge. The room itself is furnished with one or two single beds, a large desk with chair and various shelves. Each room also has lockable compartments for cooking utensils. The dormitory has 2 common kitchens, one on each floor.
The kitchens have cookers, a dishwasher and a combined microwave oven as well as seating areas and invite for cooking and eating together.
The home also includes a TV room and a large roof terrace for common use with a unique view of the old town. A fitness area and a room with washing machine and dryer can also be used upon request. Bicycles can be parked in the underground car park.
Once a week the rooms are cleaned by the cleaning staff. Blankets, bed linen, towels or upholstery and the cooking utensils for personal use are not provided.

House rules hall of residence St. Michael

Handout for the hall of residence St. Michael
Note: The conditions are constantly updated, so the downloads are not always up-to-date